Posts relating to Art:
Posted by
A Tobias
5 months ago
Pokemon's popular again. I like this, because I've always liked Pokemon,
∞ as I wrote at tedious length in my personal blog ∞
. Making a Pokemon-like game myself is probably the idea I've returned to the most over the years, and that flame has been rekindled by Pokemon GO. Before diving into yet another project I'll fail to finish, however, I'd like to revisit and review my old attempts at making a monster catching game; what I feel worked or didn't.
Read more...
Posted by
A Tobias
7 months ago

I'd been trying to dive straight into asset creation with Soulmate, though I realised that I needed to think much more carefully about the groundwork - the conceptual base, story and setting - first. So I've done that! Though normally I'd avoid posting openly about story development like this to avoid 'spoilers' for when the game is done, I think it'll be more interesting to be able to watch as things develop over time. To compare the final story to the notes I had at this stage. I've also drawn a rudimentary design of the eponymous, androgynous Soulmate character!
Read more...
Posted by
A Tobias
7 months ago
Phew, this one took ages! And I'm not even sure I like where I've gone with it so far.
Read more...
Posted by
A Tobias
7 months ago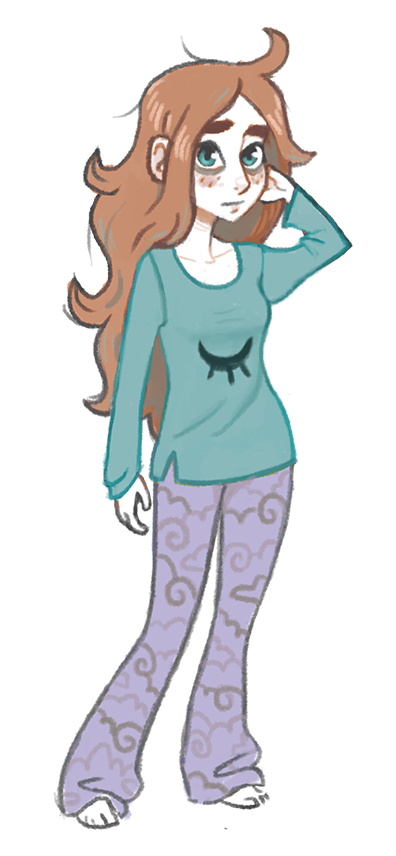 These refined designs are only subtly different from the others, but I did say I'd post openly about the development of this game, so...
Read more...
Posted by
A Tobias
7 months ago
The design for this protagonist is going in quite a weird direction at the moment!
Read more...
Posted by
A Tobias
7 months ago
Continuing from the
∞ previous post ∞
, I'll be describing the development process of my current project, Soulmate. While the other post covered the general gist of the story, this one will sketch out the world it's set in.
Read more...
Posted by
A Tobias
8 months ago
Here are some sentences told via a metaphorical, pictographic 'language' that I came up with. But what do you think they say?
Read more...
Posted by
A Tobias
10 months ago
Sorry yet again about the delays and inactivity! It's not that I've stopped caring or drifted too far off course; I'm just working my way through a lot of difficult things right now. Still. I have three weeks free after next week, though, so I'll have more than enough time to resume work on games development. I'd like to write a bit here though about dipping my toe into the world of games
playing
, which I rarely do...
Read more...
Posted by
A Tobias
11 months ago
I've done little work recently, as my mind's still stuck in a state of wandering wondering about worries, loneliness and my uncertain path into the future, though I feel I'm taking steps towards getting out of this mental quagmire. I've been playing a game for inspiration. I held a human brain, which was one of my biggest fears and which turned out to be a positive experience. I drew some comedians!!
Read more...
Posted by
A Tobias
1 year ago
I've not updated this site in ages, and I've not released Taming Dreams either! I'd like to talk about the personal reasons for these things here, then I'll probably write another post later about the more technical aspects of what I plan to do with Taming Dreams (I've certainly not abandoned it; I've simply been very distracted). Also, here's a self-portrait that I painted the other day.
Read more...